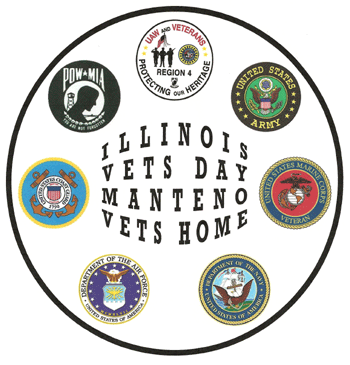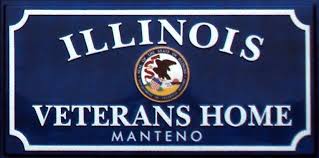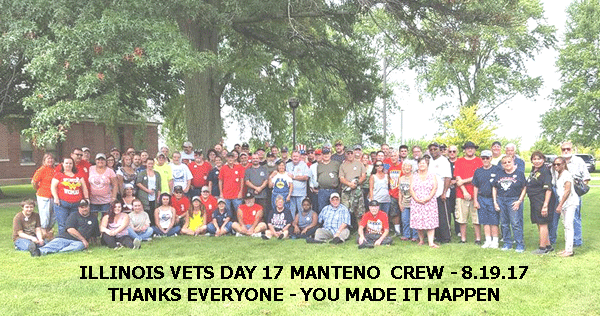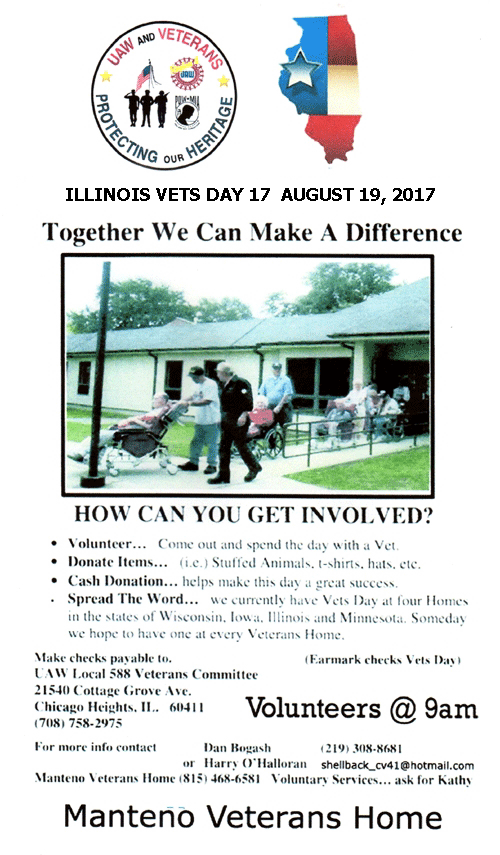 Volunteers Arrive at 9AM
Donations
Checks made out to:
UAW Local 588 Veterans Committee
On Check Memo Line: Vets Day Illinois
Send To:
UAW Local 588 Veterans Committee
21540 Cottage Grove Ave.
Chicago Heights, IL 60411

A full day of fun, refreshments and prizes will be at the Veterans Home in Manteno, Illinois.
The purpose for this day of celebration is to make some Veterans life a little happier,
to bring them some joy, and to let them know that they are not forgotten.
Festivities begin at 9:00 a.m. and will end at 3:00 p.m.
Remember volunteers and cash donations are always in need.
All Are Welcome To Attend

Hotels for Vets Day 17
Holiday Inn Express
25640 S. Friendship Dr.
Monee, IL. 60449
(708) 534-0022
SUPER 8
5825 W. Monee Manhattan Rd
Monee, IL. 60449
(708) 534-1900
Best Western
5815 W. Monee Manhattan Rd
Monee, IL. 60449
(877) 722-3422

Vets Day Email



Vets Day Chair
Harry J. O'Halloran

2016 ILLINOIS VETS DAY CREW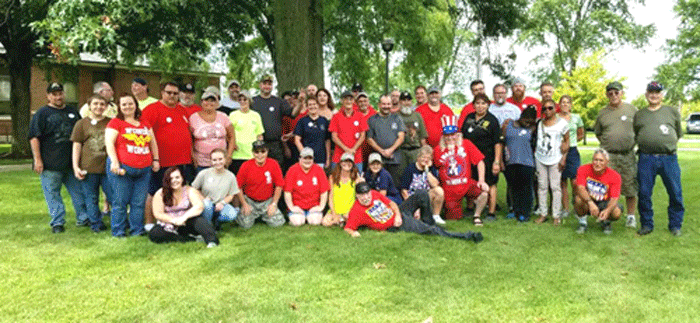 Thanks Amanda Foresta Daughter of Local 588 member for the pictures.
15th Anniversary Illinois Vets Day
Our 15th annual Vets Day BBQ at Manteno Veterans Home was another huge success, thanks
to the participation of volunteers from five states including Illinois, Indiana, Iowa, Minnesota and Wisconsin.
A special thanks goes out to Country Roads Band and DJ Sgt Major, who played music for our Vets.
All money raised above the cost of the barbeque goes to the Veterans Wish List and funds
that directly benefit the Veterans of the Home.
On the day of our event we feed 305 members of the home, their family members that come out, the staff
and the volunteers. We serve two Pigs, 50 lbs. of Brat Patties, 50 lbs. of Italian Sausage, 100 lbs. of
Boneless Chicken Breasts, Hamburgers, Hot Dogs, Baked Beans, Corn on the Cob, Salads, Pies and
Ice Cream. Volunteers go to the different wings and meet the Veteran that they would spend the day with.
They bring them out and help them fill their plates. After they get their fill they get to play games where they
win hats, t-shirts, stuffed animals and other donated items. Antique cars and motorcycles were also on display.
Saturday, August 15, 2015
At Manteno Veterans Home
1 Veteran Drive, Manteno, Illinois
Thanks Danel Berg and Daniel Gerber Amanda Foresta for the Pics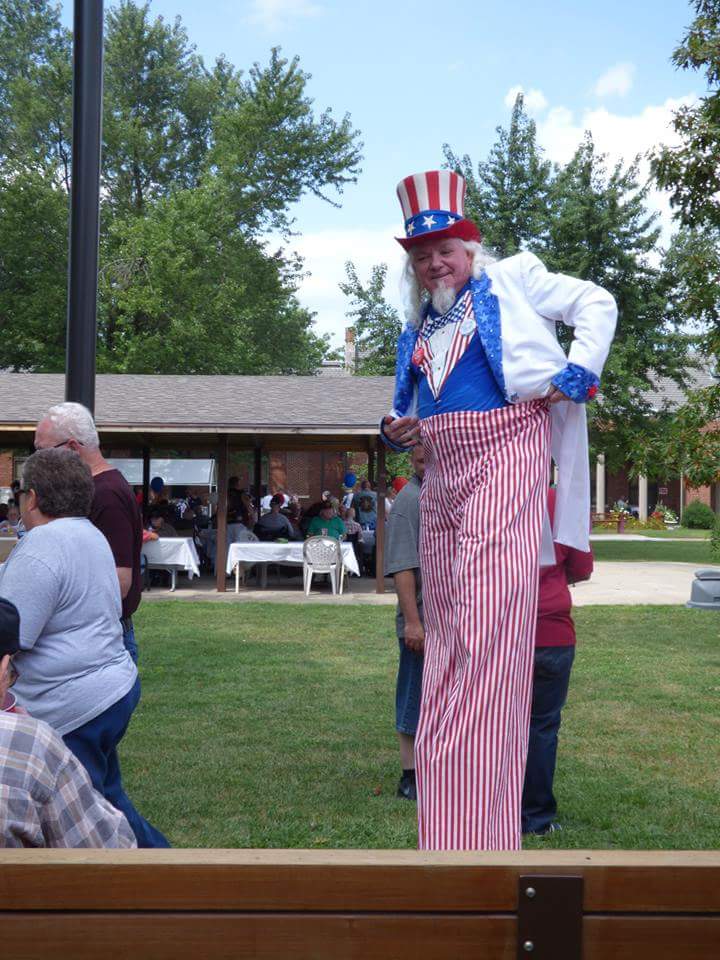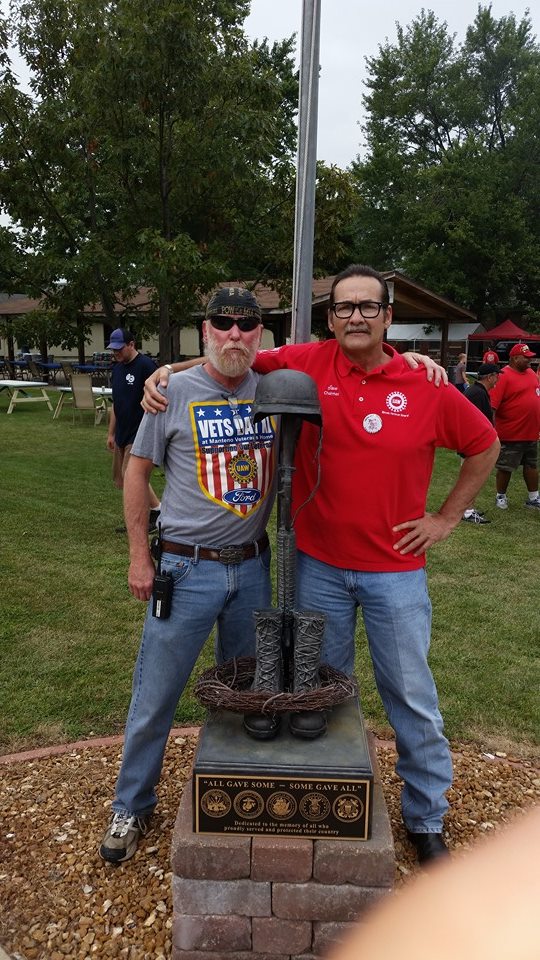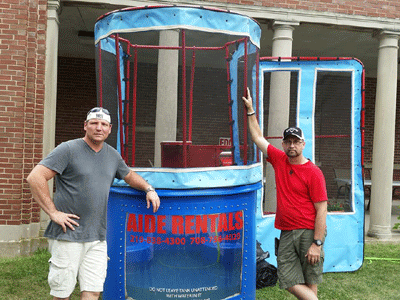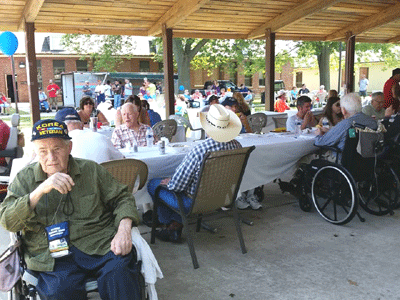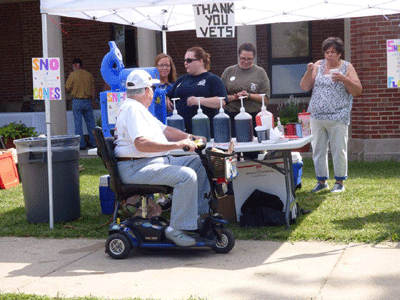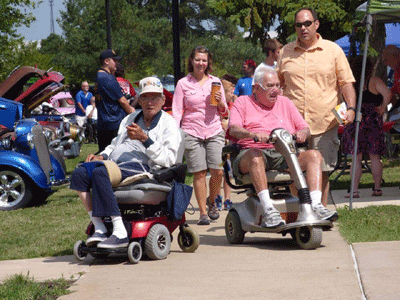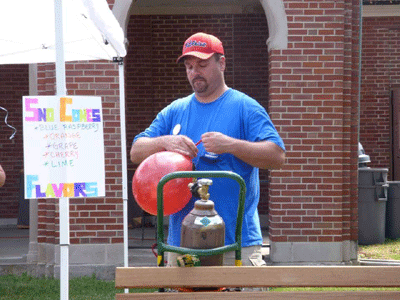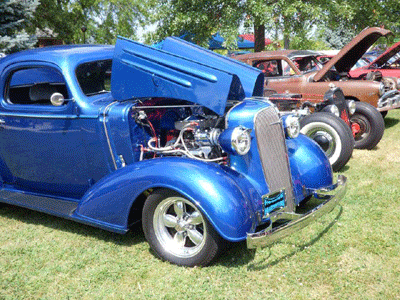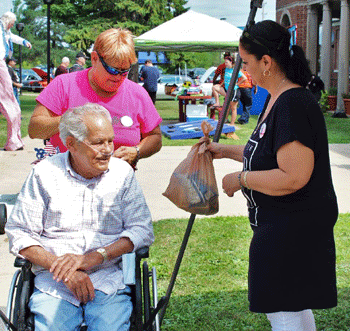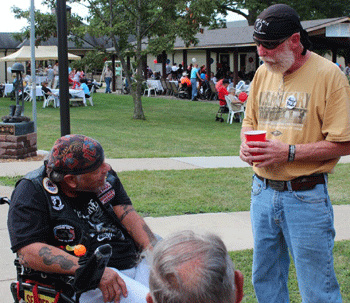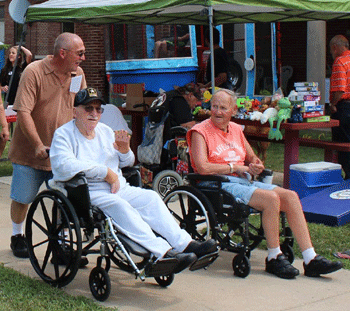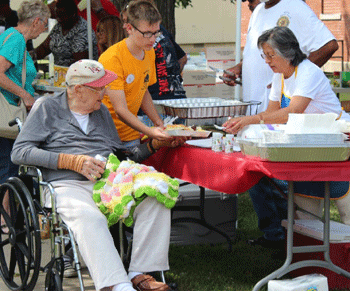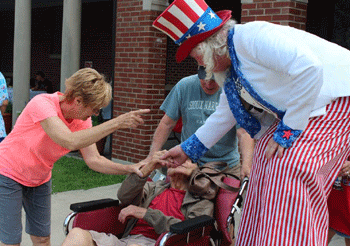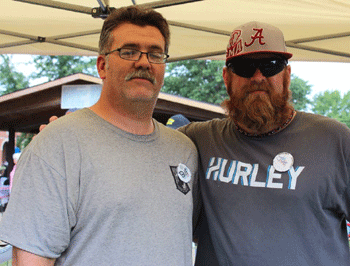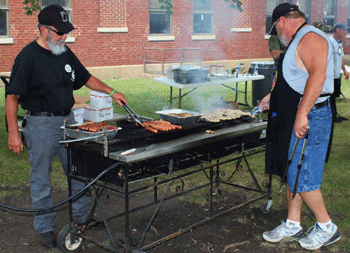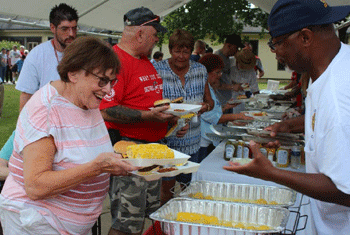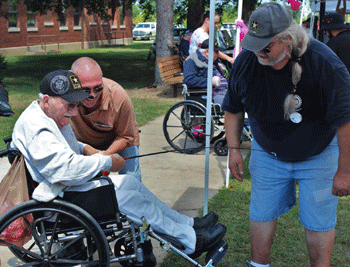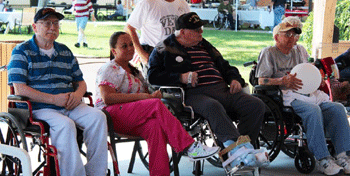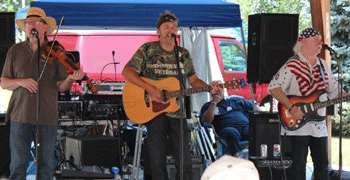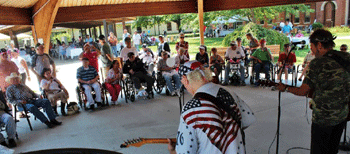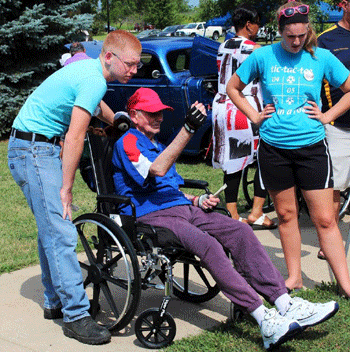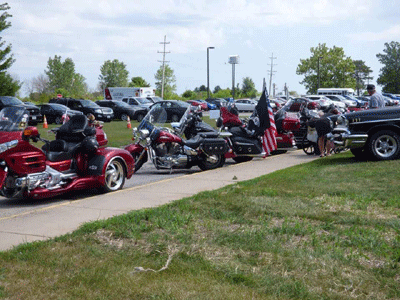 Illinois Vets Day 14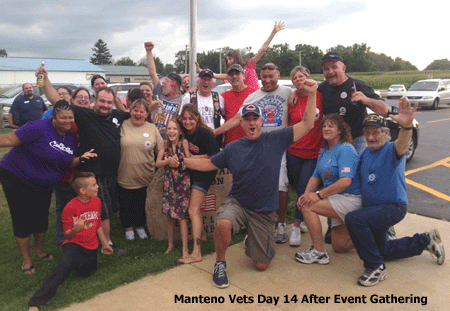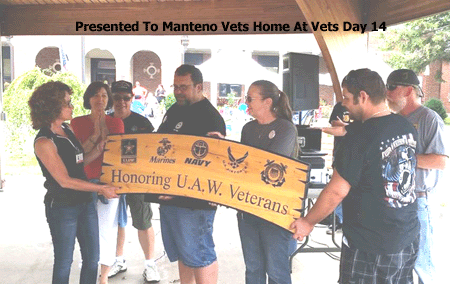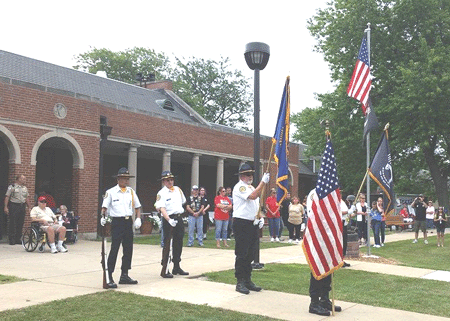 Vets Day Manteno


Karleta Presenting check to Kathy
Perfect weather greeted visitors at the annual Region 4 Veteran's Day at the Illinois Veteran's Home at Manteno.
Representatives from locals across Region 4 gathered in Manteno on Saturday, to thank
the residents at the veteran's home with games, music and a cookout. A check for $1450 from the
UAW Local 2488 gate collection was presented to Kathy Sanzotta by Local 2488 committee member Karleta Houser.