THIS PAGE HAS BEEN CREATED BY "DOC' FOR REGION 4 UAW MEMBERS
WHO HAVE FAMILY SERVING IN THE MILITARY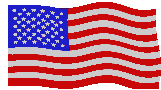 For those who have family members serving in the Military, please feel free to send me their picture
and a message from your family to your Son-Daughter-Niece-Nephew-Grandkids Etc.
If you have received a special Email from them you want posted, send that to me as well.
Both picture & messages can be sent via Email. If you are unable to do that, feel free to send them
through the mail. Please send a duplicate picture/copy of message and not the originals through the mail.
MAIL THEM TO:
Jeff "Doc" Dentice
C/O Region 4 UAW Military Family Site
S108 W19843 Red Oak Ct.
Muskego, Wisconsin 53150

Region 4 UAW Vets - Jeannie Flagel - Send all donations to her now.........
She continues sending out packages to the Troops
You can contact Jeannie and request a package be sent to your loved one now serving.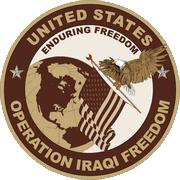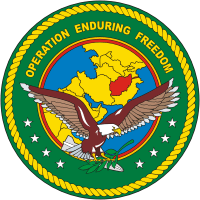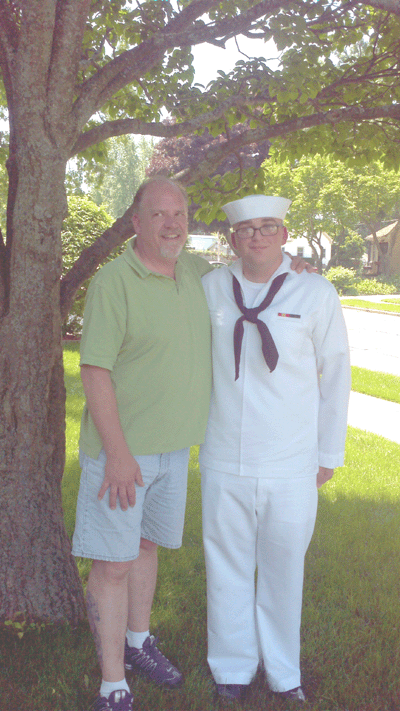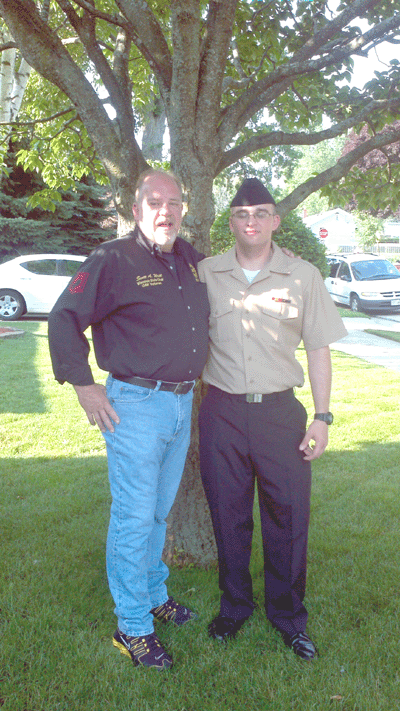 Region 4 UAW Vet Scott Witt & Sons
Both sons just got out of Boot & heading for AIT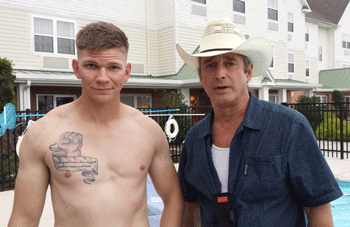 Region 4 UAW Vet Mark Hable & Son
At Camp Lejune - Just got back from Afghanistan
ADDING MORE INFO WHEN MARK RETURNS HOME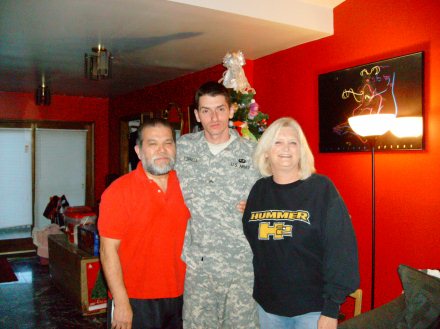 SPC Jason M Espinosa Army,
Son of Larry and Mary Espinosa, from UAW Local 719.
Jason served in Operation Iraqi Freedom, Jan 09-Jan 10.
Soon Jason will be deployed for a year tour in Afghanistan.
Very proud of our son, and please pray for our troops and
the veterans, that have fought for our freedom.

VICTOR BUSH-WWII
JOHN BUSH-TONKIN GULF
DAVID BUSH-VETERAN-NO COMBAT
BRIDGETT MYERS-BOSNIA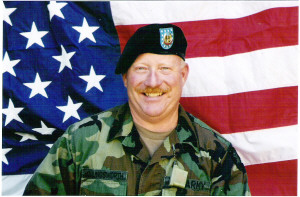 Leo Hollingsworth.
HQ. 224th Transportation Co.
Camp Arisgon
APO AEO 09366
UAW JOHN BOHN'S DAUGHTER IS GETTING MARRIED
THIS IS A PICTURE OF HER FUTURE FATHER-INLAW
NOW SERVING IN OPERATION IRAQI FREEDOM.
PLYMOUTH, WISCONSIN


Cpl. Brian Prening (USMC)
Died while under heavy enemy fire in the Iraqi city of Yusufiyah
Marine Corps Reserve Company F 2nd Bn. 24th Regiment (Milwaukee)
Machine operator at the Kohler plant.
His 1st child was born in May 2005 to new wife Amy

SHEBOYGAN PRESS
The family of Marine Cpl. Brian Prening, from left, his father Bill Prening Sr., widow Amy,
mother Debbie, twin brother Bill Jr., and sister Ann grieve Tuesday outside
St. John Lutheran Church in Plymouth, WI. following a memorial service.

SHEBOYGAN PRESS
Doc Dentice received a letter from Brians Mom Debbie.
All that can be said after reading it, is that Brian was one super terrific young man.
He had everything going for him, a new wife and baby on the way, A good job and
a bright future ahead of him. But Brian always was doing for others no matter what.
That is how he will be remembered by all he knew at home and in the Military.
He was by all accounts a true Hero, and lost his life by trying to protect his fellow marines.
MEMORIAL FUND FOR HIS FAMILY
Kohler Credit Union
Attn: Brian Prening Memorial Fund
850 Woodlake Road
Kohler, WI. 53044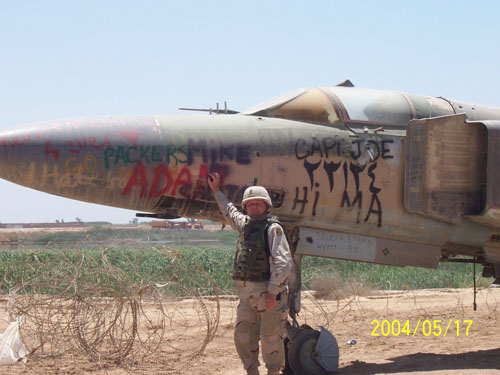 Sgt. Mike Grochowski
Stationed at Camp Anaconda, Iraq
Brother-Inlaw of Jeff "Doc" Dentice-UAW Local 9
Stateside Duty station is Ft. McCoy, Wisconsin
MIKE HAS RETURNED HOME TO WISCONSIN BUT HAS
COME BACK VERY ILL WITH HEAVY METAL POISONING
HE IS UNDERGOING EXTENSIVE CHEMO AND TREATMENTS
AT WALTER REED AND THE MAYO CLINIC. MIKE HAS BEEN
IN THE ARMY FOR 27 YEARS AND HAS HAD TO RETIRE.
THANK YOU FROM SGT GEOFFREY MILLER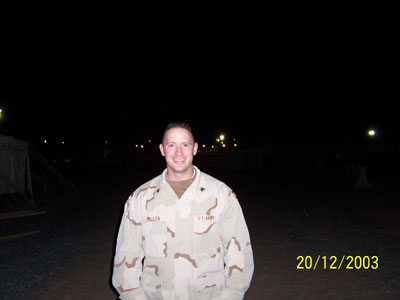 On behalf of the 232d AG HHD I would like to thank the UAW for the care packages.
We appreciate all the time and effort devoted to ensuring that soldiers received something special over the holidays.
The support of the UAW, the community and most importantly my family have made this deployment bearable.
I cannot begin to thank them for the support and dedication
that they have given during the last year. The fact that I did not have to worry about anything other
than the mission here took a huge burden off my shoulders. I am forever grateful to my parents
and my girlfriend Kelly for standing by my side during my absence. Sometimes you forget to remind
them how much you truly love and appreciate everything they do. It may have seemed so trivial
before but a simple "I LOVE YOU" can carry you a long way and the love I received carried me for a year.
Thank you and we do appreciate the support.
SGT GEOFFREY MILLER
SGT Geoffrey Miller is son of proud parents David and Sandy Miller. S
andy is member of UAW Local 95 and works for Unit 1.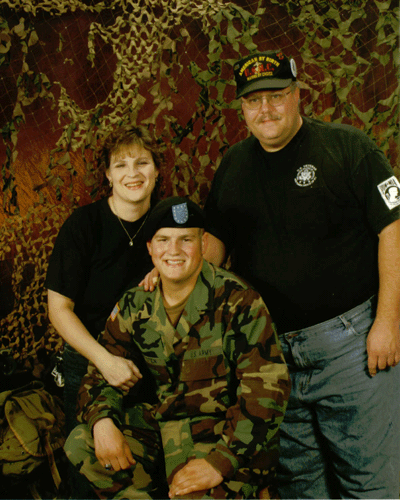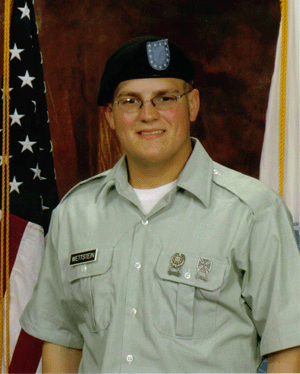 Doc I have enclosed pictures of our son Randy who has just graduated from basic
training at Fort Jackson South Carolina.
Update-September-2006
Now Deployed to help fight the war on terrorism and is now stationed in Kuwait
for convoy escort duty with the B battery 121st battalion FA .
He is a gunner on a humvee and has been in two firefights already.
He was wounded in the neck area by a IED attack two weeks ago and hospitalized for 3 days.
They took out some shrapnel and left some in for fear of causing additional head trauma.
After he was released from the hospital he got a tweezers and removed the rest himself.
He will now be stationed near the turkish border for the next month and will then go back to his base in Kuwait.
Rory/Bea Wettstein-Sheboygan, Wisconsin
Welcome Home Soldier
July 2007
Randy Wettstein returns home from Iraq
Doc i have enclosed a picture of randy standing with his LT at camp Adderberry.
His unit 1st battlion 121st Field Artillery returned home on July 22nd after serving a one year tour in support of operation Iraq Freedom.
His unit had 2 KIA'S and several members from that unit were wounded
they performed convoy escort duty and road security duties. He is now home and out of harms way.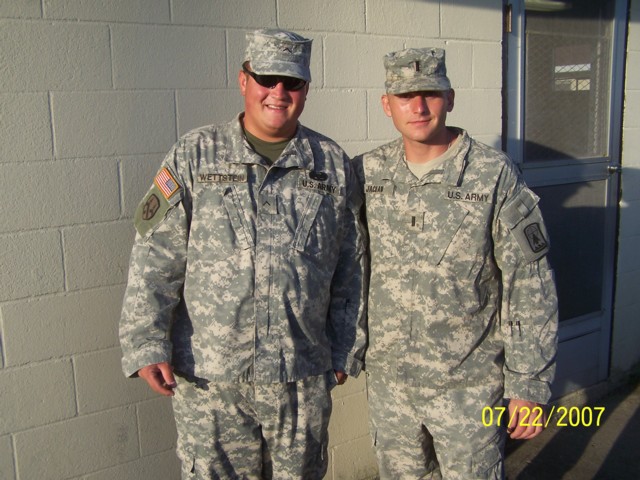 Matt Symons, (Far Right)
1st shift Chassis Alternate Committeeman of Unit 1, GM plant in
Janesville and a memeber of the UAW Local 95 Veterans Committee was deployed
September 3rd to Qatar with the Air National Guard serving as an Aircraft Armament System Journeyman.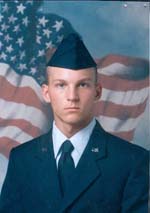 Brad Hinds, Air Force Senior Airman son of Wayne and Cathy Hinds.
His father Wayne worked for Unit 1, UAW Local 95 before they closed the plant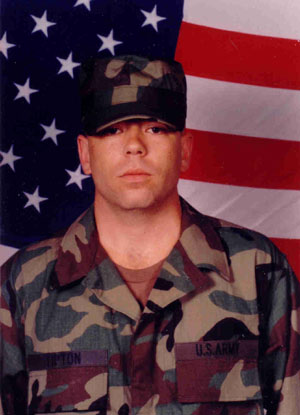 Bonnie Arnson's cousin Nathan Tipton, is in Afghanistan.
She worked for Unit 1, UAW Local 95 before they closed the plant

Shane M.W. Clark
who is the son of Art and Sharon Clark
He is currently active in the USAF (14 years). He is a
TSGT (e-6) Electronic Tech., F-16 Fighter (all five classes).
He has toured Desert Storm, 2 tours Korea and 3 tours in Qutar, Iraq. He is presently serving in Qutar, Iraq.
His father was a Journeymen Electrician at Unit 1 at Local 95.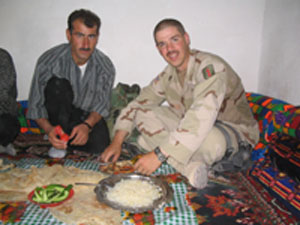 JASON TOBIN
SON OF Becky Waters-Nephew of Leanne Cantwell
Both work at UAW Local 95 Janesville,WI.


OPERATION IRAQI FREEDOM
UAW Belvidere Chrysler Plant- Local 1268
Vincent Lara
Vincent Lara works at the Belvidere Assembly Plant, Local 1268, in the absentee pool on Trim-line.
He has worked at the plant since 1994.
Vince joined to serve in the military because of the influence of his maternal grandfather, Arthur Evans,
who served in the World War II, Battle of the Bulge.
Sgt. Lara is in the 933rd M.P. National Guard Unit out of Chicago, IL.
They have been in Iraq since April of 2003. His unit were waiting in Kuwait for their flight out to come home on April 16 or 17.
Instead they were put on hold Easter Sunday and told a few days later that they would be going back into Iraq for another 120 days.
Vincent and his wife Nicole will be married 5 years this July. Vince was fortunate enough
to get a leave home, just in time literally, this past June to witness the birth of their first daughter, Olivia Pauline.
They decided her middle name would be incorporating her dad's middle name of Paul.
We are all VERY proud of Vince and want him home after his long absense SOON.
THANK YOU!!
PROUD PARENTS OF SGT. LARA,
Mingo and Jean Lara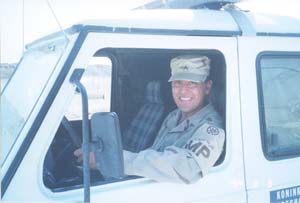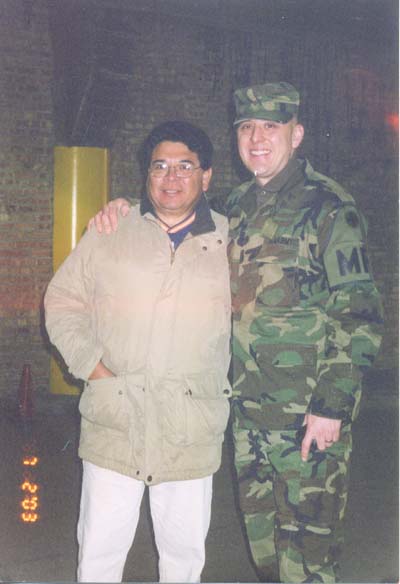 Vince & his Dad Mingo
Both employees at
Belvidere Chrysler Plant- Local 1268

DON KAPLA(BACK ROW CENTER) NEPHEW OF
JOHN/MERIDETH KELLY-UAW LOCAL 2114

I'm Mary Hansen who works on the door line at Local 95 UAW Janesville WI..
This is my latest information from my niece Kari Andre, who was stationed in Afghanistan.
SHE HAS RETURNED STATESIDE-HER TOUR COMPLETED.
Her email address is kari.b.andre@us.army.mil
1. SPC KARI B. ANDRE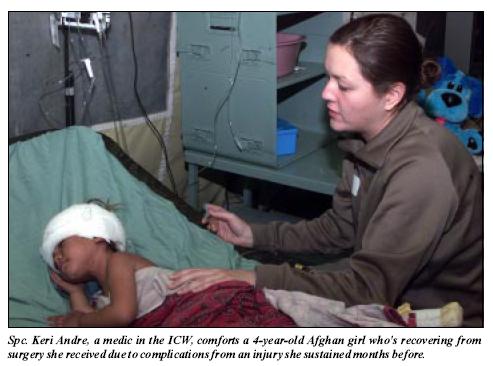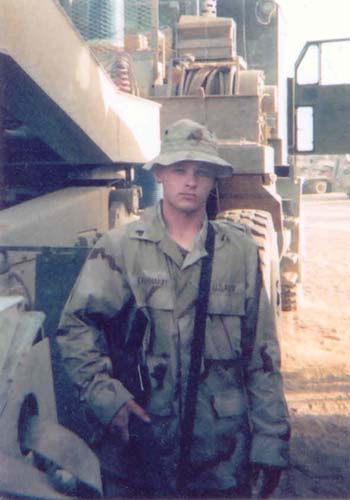 CHRISTOPHER EBERHARDT
181 Transportation Bn. US Army
Serving in Iraq
Cousin of Sue Thompson
UAW local 95 Wisconsin
UAW Local 95 WWII EX-POW
Father of Dick Kath from UAW Local 95
Al was also a UAW Local 95 employee
ALBERT KATH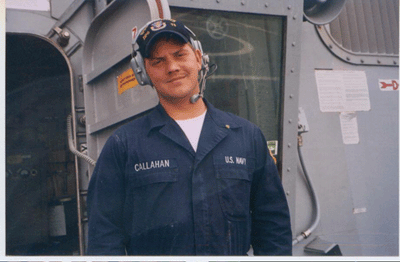 This is my son, Jason Callahan who is aboard the USS Higgins (DDG 76) somewhere in the Persian Gulf.
The ship in the background is the USS Port Royal.
Julie Callahan
UAW Local 2488
Hi Doc,
Jason was promoted May 24 and is now QM3 (SW) Callahan.
He also earned his Surface Warfare pin since the last pic I sent.
He left less than two weeks ago and is headed back to the Persian Gulf.
This is a pic of his promotion ceremony: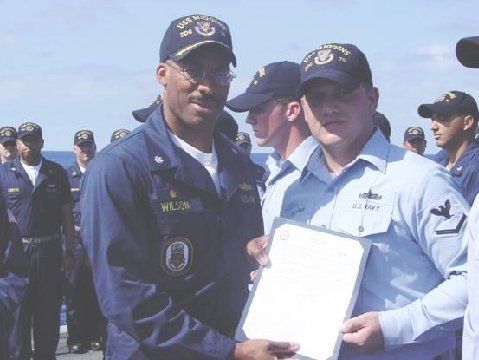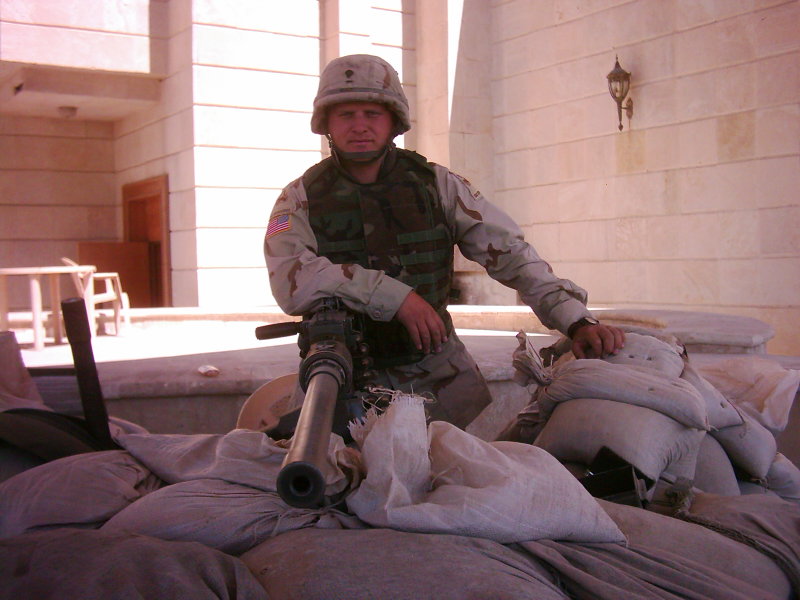 JOHN NEHLS
Nephew of Dick Kath of UAW Local 95..JANESVILLE WISCONSIN
Well i am with the 2/3 field artillery we r out Ofgiessen Germany were deployed to Baghdad Iraq for
operation iraqi freedom i am a 52D which is a, power generation and equipment repairer, i also work on
trucks and other pieces of equipment anything to keep me busy our mission is to provide security for the
iraqi people so they may establish a government for them selves i pull guard at one of our gates and at
our .50 cal tower i also go out on convoys to help with security i am responsible for several generators
in our compund includind 2 very large one a 400,000 watt and a 1,000,000 watt generator which power our
compound when the city power goes out.there is not much to my job i work on generators as small as 4,200
watt to the large 1,000,000 watt along with trucks like humvees 5 tons 2 1/2 tons to wreckers i am
currently learning to work on an m88 track recovery vehicle i will hopefully be back home around april of
2004 i will reenlist in feb and be going to fort leonard wood missouri where i will do 3 more years and
then where i go from there i dont know yetbut i am married and have 3 kids my wife name is susan and my
kids from oldest to youngets r dylan 9 andrew 4 and alaina 3 i have been married for alomst 4 years she is
from missouri we met when i was in fort riley we met on the internet got married a year later on feb 3 and
have been together since. i joined the army in 1997 where i went to basic in fort sill oklahoma, i then
went to a.i.t. in aberdeen proving ground maryland and in 1998 i went to korea for my first duty station i
then went to fort riley kansas where i spent 3 yearsand then i went to giessen germany where i am
currently stationed except for being in iraq for a year.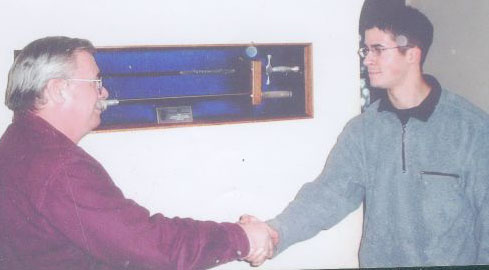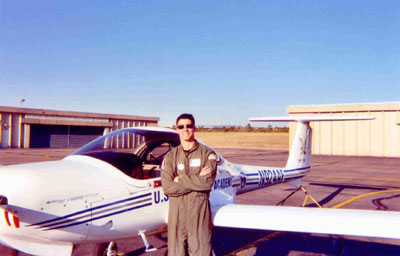 Art Dulin
Art Dulin, the son of Jeff Dulin UAW Local95 presents his father with a presentation sword exactly
like the one he carries as the Vice-Wing Commander of the US Air Force Academy.
U.S. Air Force (USAFA) Senior Cadet Art Dulin has been recently promoted to
Cadet Colonel and assigned the psition of Vice-Wing Commander, the
No.2 cadet ranked position in the Acaemy of about 4,000 cadets.
Dulin will graduate from USAFA on June 2nd with a degree in Civil Engineering
and as a 2nd Lt. in the active Air Force. After graduation and a brief trip home to Janesville,
Dulin will undergo primary Jet Aircraft training prior to deciding weather to request
further training in the single seat Fighter or crew served Cargo military Pilot training
programs. Currently he is undergoing basic fixed wing prop flight training.
In February, C/Col. Dulin will head a contingent of 5 other USAFA cadets to attend the annual Armed Forces
Leadership Conference at Texas
A & M University. This conference will discuss such matters as future of military leadership and aspects of the
geopolitical effects resulting from
the conflict in Iraq. Selected representatives from all the various military academy's, ROTC programs and other
leadership training sources will attend.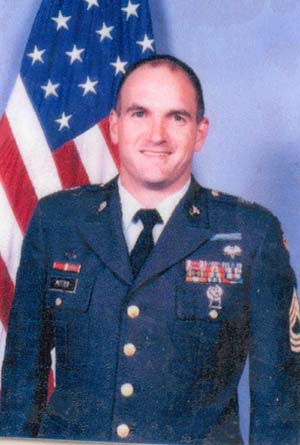 JAN KADERLY
Brother of Kelly Kaderly of UAW Local 95 Unit 1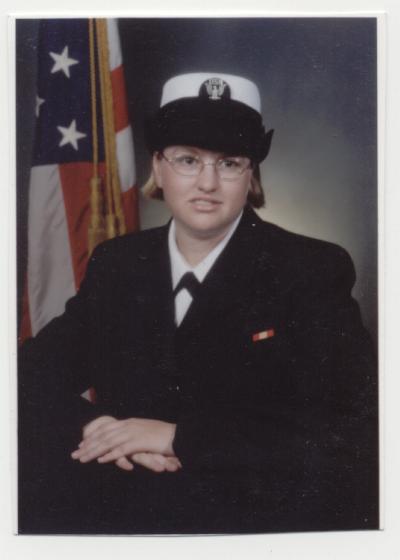 BECKY
DAUGHTER OF LINDA/PETE PARKER UAW LOCAL 95
I like to tell everyone one a little bit about our daughter Rebecca.
Becky joined the navy during a time of war, something her father and I, were not really happy with at the time.
As every parent knows, worrying about your children does not stop when they turn eighteen!
Becky graduated from Great Lakes, then went to Pensacola, Florida for her A school training.
After that she was asigned, a job on the USS Ronald Reagan.
As part of the first crew, Becky became a plank owner on the Reagan.
Which means her name, will stay engraved on the wall of the ship until it's retired.
Rebecca recently transferred to Brunswick, Maine to be an Aviation Structural Airman Mechanic.
She'll be flying with a squadron called the Flying Tigers. In December they'll be flying to Japan for six months.
We know how lucky we are that, Becky has been in the states for so long.
Her Dad and I will miss her, along with her sister Emily, brother Gus, and her baby daughter Samantha.
So to everyone out there, we hope your family members in the military come home soon.
Because, I'm sure they are part of the love and laughter in your homes, like Becky is in ours.
Linda & Pete Parker and family

OPERATION UPLINK
OPERATION INDEPENDENCE
Defend America (This is a military website)


Sites Below Created By "Jeff Doc Dentice"