VETS MUSIC NOW PLAYING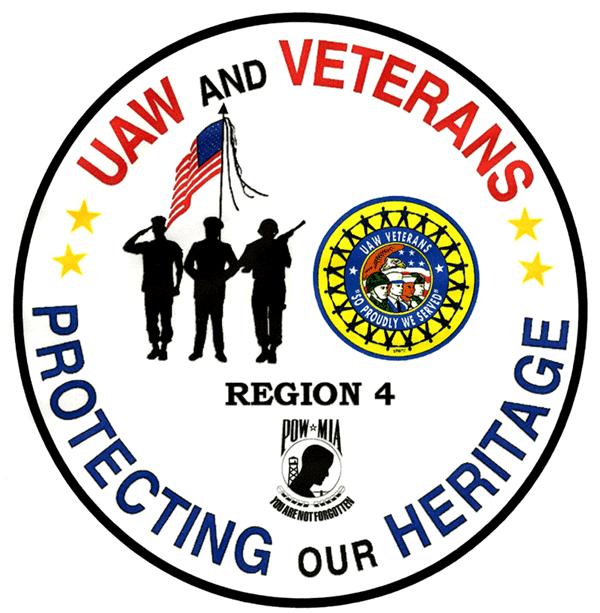 If your not receiving Region 4 UAW Vets E-mails
Send "Doc" an Email and ask him to add you to the list.
He needs your Name/Local/State


UAW Vets Conference - Ottawa - Lodging
ROOMS AT THE PAT GREATHOUSE CENTER
CALL TAMARA
(847) 459-3888
OTTAWA HOTEL/MOTELS
Holiday Express - (815) 433-0029
Hampton Inn - (815) 434-6040
Fairfield Inn - 815-431-8955
Super 8 - 815-434-2888
UAW Pat Greathouse Education Center
1000 E. Center St.
Ottawa, IL
815-433-2500
12 miles east on I-80 from I-39
From Interstate 80 - Take exit #90
Go South on 23 - 2.7 miles to Center St
(2nd stoplight after river) - Turn left – dead ends at UAW Greathouse Center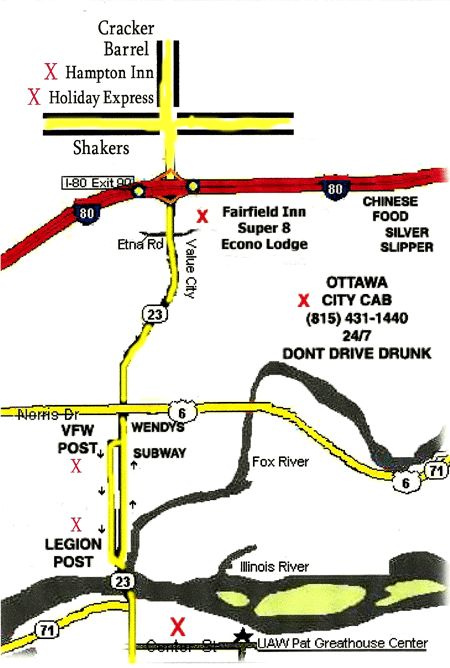 Weather Forecasts | Weather Maps | Weather Radar

Region 4 UAW Vets Legislation Site
Vets Days 2017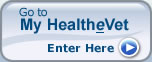 Military & Veterans Phone Numbers






Region 4 UAW Vets
2016 Fall Newsletter
CLICK HERE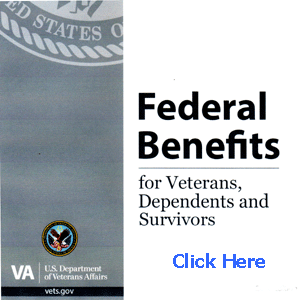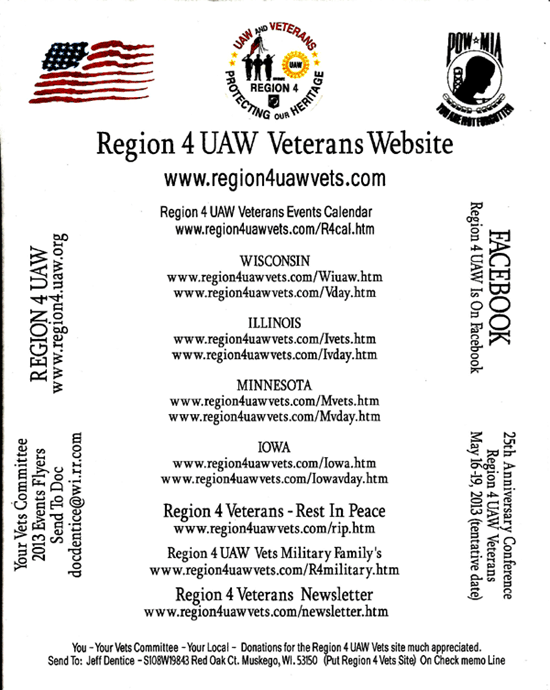 HONOR FLIGHTS & VETS ROLL WWII / KOREA VETERANS BUS TRIP TO D.C.
Wisconsin - Illinois - Iowa - Minnesota

Department of Veterans Affairs
Vets Information By State

"Everyone Serves"
Free toolkit designed to help our Military Men and Women
Download the Free toolkit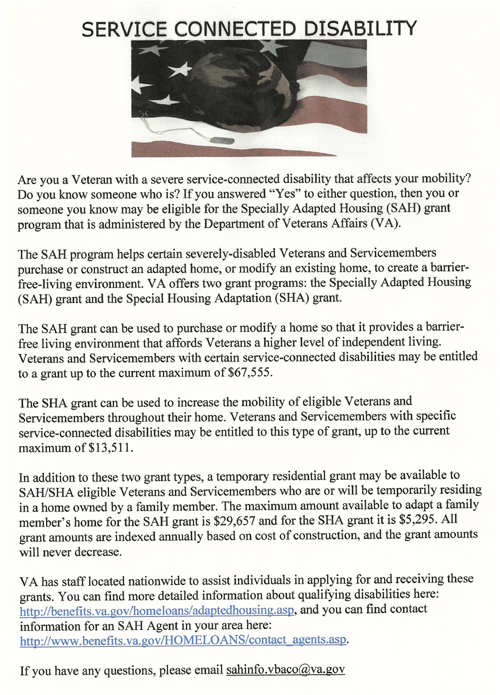 Agent Orange Guide To Benefits


Online 10-10EZ - Veterans
"Application for Health Benefits."
VA's toll free number at 1-877-222-VETS (8387).
The online form is available at https://www.1010ez.med.va.gov/sec/vha/1010ez/
No Signature or Mailing required.............



Veterans Information
ID Cards - Burials - VA Priority Groups - Vet Centers and more
Check out Doc's info page - Updated weekly

Veterans Discharge Documents
DD-215-215 etc.
Family member can also request
Military records if
Veteran is deceased.
Now Available On Line
On-Line Documents Site

MILITARY FUNERAL HONORS DIRECTORY
SERVICE POINTS OF CONTACT
Once the family of an eligible veteran has requested Military Funeral Honors, you can use this directory
to locate a military point of contact to help you arrange for the funeral honors detail.

State Veteran's Benefits
Veterans Service Officers
Regional Offices (Benefits)
Vets Centers
VA Medical Centers
VA Clinics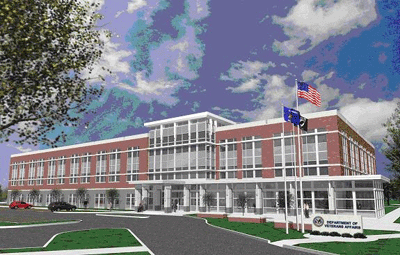 Milwaukee VA Regional Office
Wisconsin - County Veterans Service Officers
WISCONSIN VETS CENTERS
Green Bay Vet Center
La Crosse Vet Center
Madison Vet Center
Milwaukee Vet Center
Wausau Vet Center
WISCONSIN VA MEDICAL CENTERS-CLINICS
Madison: William S. Middleton Memorial Veterans Hospital
Milwaukee: Clement J. Zablocki Veterans Affairs Medical Center
Tomah VA Medical Center
Wisconsin VA Outpatient Clinics
Appleton Clinic (John H. Bradley)
Baraboo Clinic
Beaver Dam Clinic
Cleveland Clinic
Green Bay Clinic (Milo C. Huempfner)
Janesville Clinic
Kenosha Clinic
La Crosse: River Valley Clinic
Owen: Clark County Outpatient Clinic
Rhinelander Clinic
Union Grove Clinic
Wausau Clinic
Wisconsin Rapids Clinic
Wisconsin Community Based VA Outpatient Clinics
Chippewa Falls: Chippewa Valley VA Clinic
Hayward VA Clinic
LaCrosse: VA River Valley Integrated Health Center
Rice Lake VA Clinic
Superior: Twin Ports VA Clinic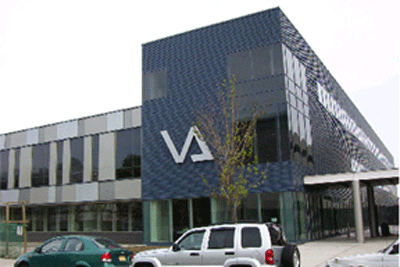 Chicago VA Regional Office
Illinois - County Veterans Service Officers
ILLINOIS VETS CENTERS
Aurora: DuPage County Vet Center
Chicago Vet Center
Chicago Heights Vet Center
East St. Louis Vet Center
Evanston Vet Center
Forest Park: Oak Park Vet Center
Moline: Quad Cities Vet Center
Orland Park Vet Center
Peoria Vet Center
Rockford Vet Center
Springfield, IL Vet Center
ILLINOIS VA MEDICAL CENTERS-CLINICS
Chicago: Jesse Brown VA Medical Center
Danville: VA Illiana Health Care System
Hines: Edward Hines Jr. VA Hospital
Marion VA Medical Center
North Chicago: Captain James A. Lovell Federal Health Care Center
Illinois VA Outpatient Clinics
Bourbonnais: Kankakee Clinic
Chicago: Auburn Gresham (Chicago) Clinic
Chicago: Lakeside Clinic
Chicago Heights Clinic
Elgin Clinic
Evanston Clinic
Freeport Clinic
Great Lakes: 1007 USS Tranquillity
Great Lakes: 1523 USS Red Rover
Great Lakes: 237 Fisher Clinic
Great Lakes: OHMD Occupational Health Medicine Department
Great Lakes: USS Osborne Dental Clinic
Joliet Clinic
LaSalle Clinic
McHenry Clinic
North Aurora: Aurora Clinic
Oak Lawn Clinic
Rockford Clinic
Illinois Community Based VA Outpatient Clinics
Belleville Clinic
Carbondale Community Based Outpatient Clinic
Decatur VA Outpatient Clinic
Effingham Community Based Outpatient Clinic
Galesburg VA Clinic
Harrisburg Community Based Outpatient Clinic
Mattoon Community Based Outpatient Clinic
Mt. Vernon Community Based Outpatient Clinic
Peoria: Bob Michel VA Outpatient Clinic
Quincy VA Clinic
Springfield VA Outpatient Clinic
Sterling VA Outpatient Clinic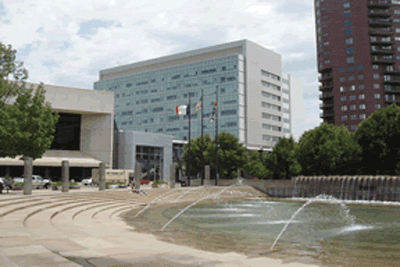 Des Moines VA Regional Office
Iowa - County Veterans Service Officers
IOWA VETS CENTERS
Cedar Rapids Vet Center
Des Moines Vet Center
Sioux City Vet Center
IOWA VA MEDICAL CENTERS-CLINICS
Des Moines: VA Central Iowa Health Care System
Iowa City VA Health Care System
VA Outpatient Clinics
Carroll VA OPC
Coralville OPC
Iowa Community Based VA Outpatient Clinics
Bettendorf VA Clinic
Cedar Rapids CBOC
Decorah VA Clinic
Dubuque VA Clinic
Fort Dodge VA Clinic
Knoxville VA Clinic
Marshalltown VA Clinic
Mason City VA Clinic
Ottumwa VA Clinic
Shenandoah CBOC
Sioux City VA Clinic
Spirit Lake VA Clinic
Waterloo VA Clinic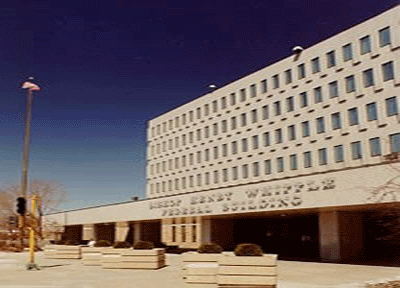 St. Paul VA Regional Office
Minnesota - County Veterans Service Officers
MINNESOTA VETS CENTERS
Brooklyn Park Vet Center
Duluth Vet Center
New Brighton: St. Paul Vet Center
MINNESOTA VA MEDICAL CENTERS-CLINICS
Minneapolis VA Health Care System
St. Cloud VA Health Care System
Minnesota Community Based VA Outpatient Clinics
Alexandria Outpatient Clinic
Bemidji Outpatient Clinic
Brainerd VA Clinic
Fergus Falls Outpatient Clinic
Hibbing Clinic
Mankato CBOC
Maplewood Clinic
Montevideo Clinic
Ramsey Northwest Metro Clinic
Rochester Clinic
St. James South Central Clinic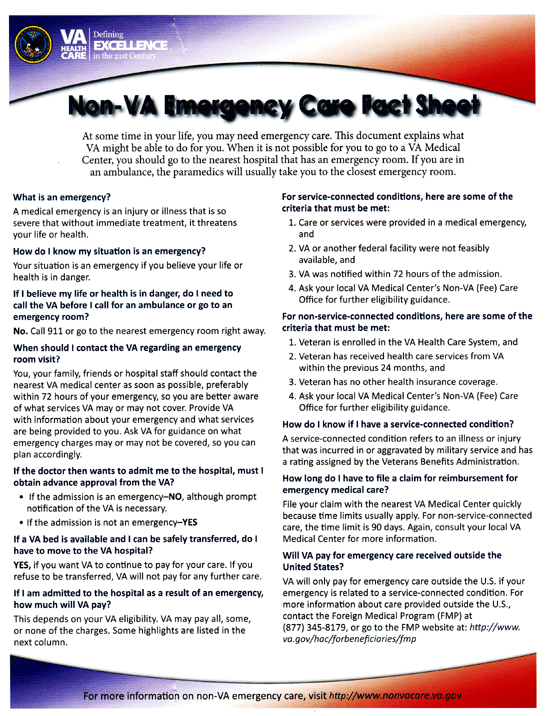 National Personnel Records Center
National Personnel Records Center
1 Archives Drive
St. Louis, MO 63138-1002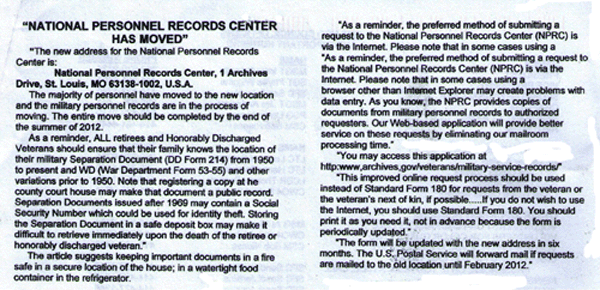 VITAL RECORDS IN ILLINOIS
Division of Vital Records
605 West Jefferson Street
Springfield, IL 62702-5097
(217) 782-6553
VITAL RECORDS IN IOWA
Iowa Department of Public Health
Bureau of Vital Records
Lucas State Office Building, 1st Floor
Des Moines, IA 50319-0075
(515) 281-4944
VITAL RECORDS IN MINNESOTA
Minnesota Department of Health
Birth and Death Records
717 Delaware Street, SE
Post Office Box 9441
Minneapolis, MN 55414
(612) 676-5120
VITAL RECORDS IN WISCONSIN
Wisconsin Division of Health
Vital Records
1 West Wilson Street
P.O. Box 309
Madison, WI 53702
(608) 266-1371


Veterans Benefits Explained - You May Be Eligible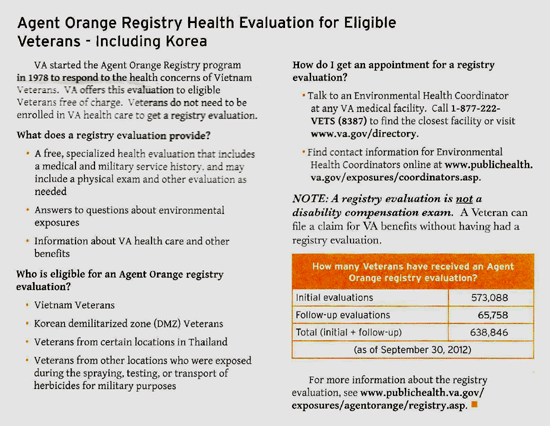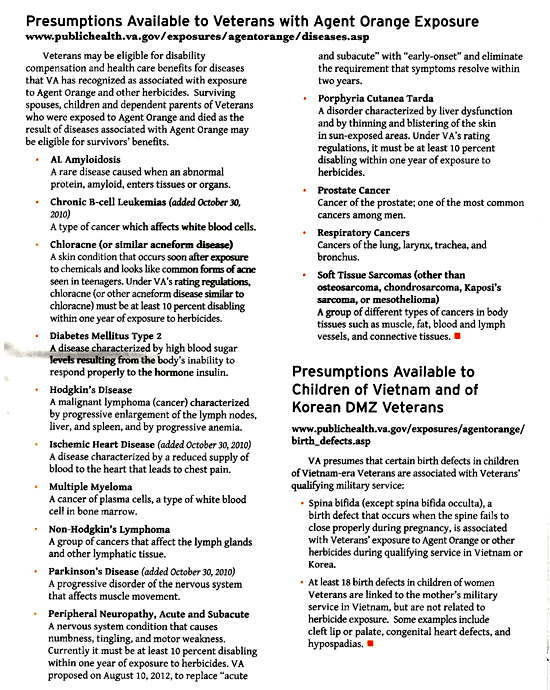 The Veterans Crisis Line connects Veterans in crisis and their families and friends with qualified, caring Department of Veterans Affairs
responders through a confidential toll-free hotline, online chat, or text. Veterans and their loved ones can call 1-800-273-8255 and
Press 1, chat online, or send a text message to 838255 to receive confidential support 24 hours a day, 7 days a week, 365 days a year.
Federal VA
Natl. Suicide
Prevention Hotline
1-800-273-Talk(8255)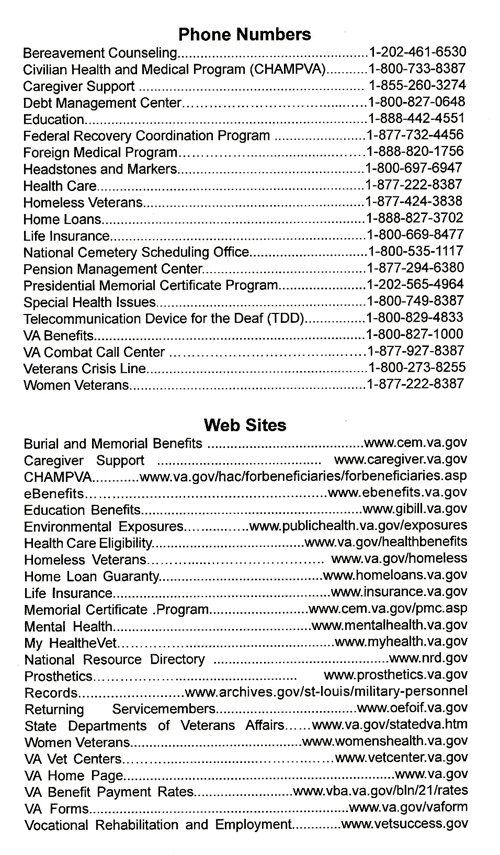 Region 4 UAW VETS WEBSITE BY
JEFF DENTICE aka Doc

Sites By "Jeff Doc Dentice"
The songs on this web site are copyrighted by their respective artists and are placed here for evaluation purposes only.
No profits are made on this site from their use. If you enjoyed the song - Please purchase a copy at a store or online.
Many of the songs playing, the artists have given Doc permision to features on his site.