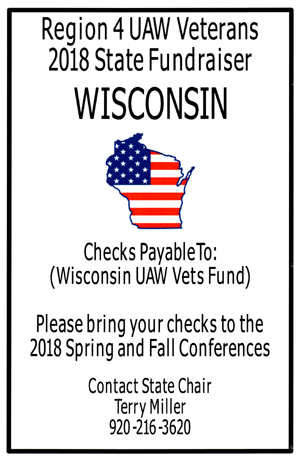 2018 BLACK LAKE VETS CONFERENCE
October 7-12, 2018




Region 4 UAW Vets
2017 Fall Newsletter
CLICK HERE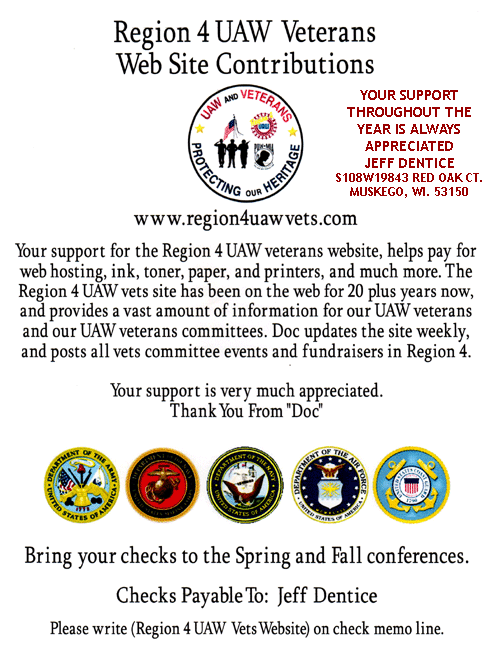 If Your Not Receiving Region 4 UAW Vets E-mail Updates/News
Send Jeff Dentice (Doc) an Email and ask him to add you to the list.
He needs your Name/Local/State
Send him your Vets committee members email addresses.
Your Vets committee running an Event/Fundraiser - send him a flyer and he will post it
and promote it, and get it out to all the Region 4 UAW Vets.
REGION 4 UAW VETERANS INFORMATION & LINKS




CLICK ON THE PHAMPLET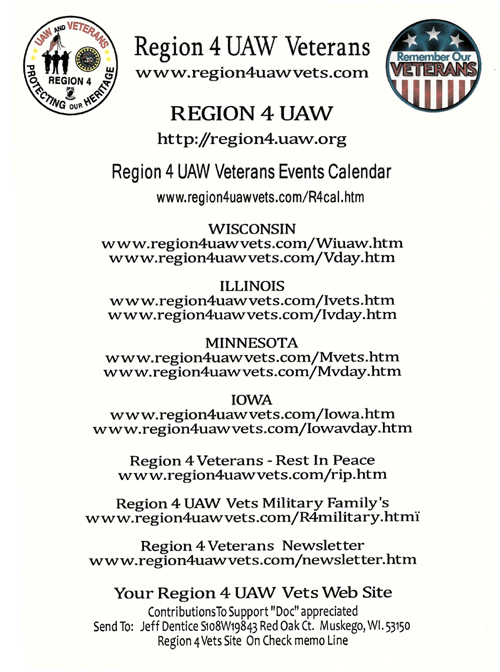 Region 4 UAW Vets - Jeannie Flagel
She continues sending out packages to the Troops
If you know of any active military Vets deployed, she will send them a package.
Email Jeannie
sjaflagel@bernardtel.com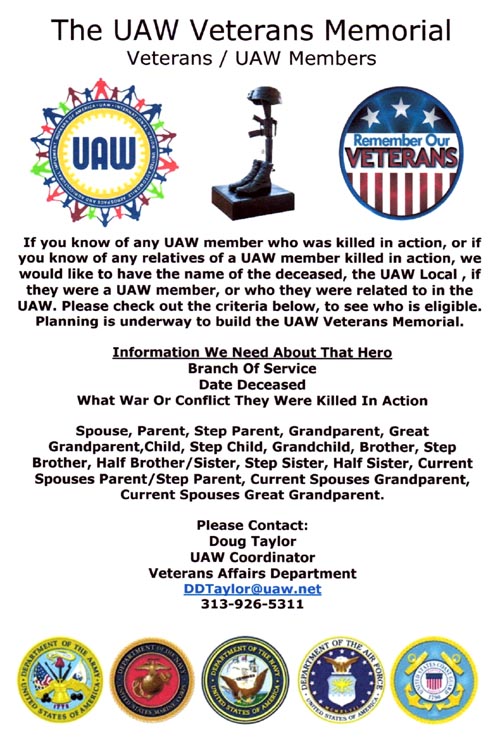 the songs on this web site are copyrighted by their respective artists and are placed here for evaluation purposes only.
No profits are made on this site from their use. If you enjoyed the song - Please purchase a copy at a store or online.
Many of the songs playing, the artists have given Doc permision to features on his site.